Mathew Timmons: The Archanoids
Well it's been an amazing show! Thank you so much to everyone who called in to listen to Mathew Timmons' The Archanoids and to participate in "The Arc of Noise".

The final track is being remixed but you can check out a rough sample of The Arc of Noise Here:

If you are participating in Mathew Timmons' collaborative sound poem "The Arc of Noise," this is the video you will need to watch:
To participate please call (323) 843-4652 and push 1 twice. at the beep be prepared to start participating. Programming / Audio Engineering of The Arc of Noise collaborative sound poem by Dan Richert.

The Arc of Noise from Mathew Timmons on Vimeo.
323 Projects is pleased to present our inaugural exhibition Mathew Timmons: The Archanoids. Timmons works in a variety of media, focusing on creating works using language, sound, poetry, and printed matter. His work culls from external sources and repositions meaning in unfamiliar and disarming ways.
This exhibition features the recordings from Timmons' recent album The Archanoids, which includes a variety of collaborative sound projects Timmons has developed with other artists since 2005. For a complete list of collaborators see below. Visitors to 323 Project's unique exhibition space will be surprised to hear works that entertain but also challenge the very limits of comprehension, with poems, recorded performances, and experimental noise that address the breakdown of language, word play, and the parameters of communication.
323 Projects invites you to hear the works in the exhibition by calling (323) 843-4652 or (323) TIE-IN-LA. The show is open all day and all night, every day of the week.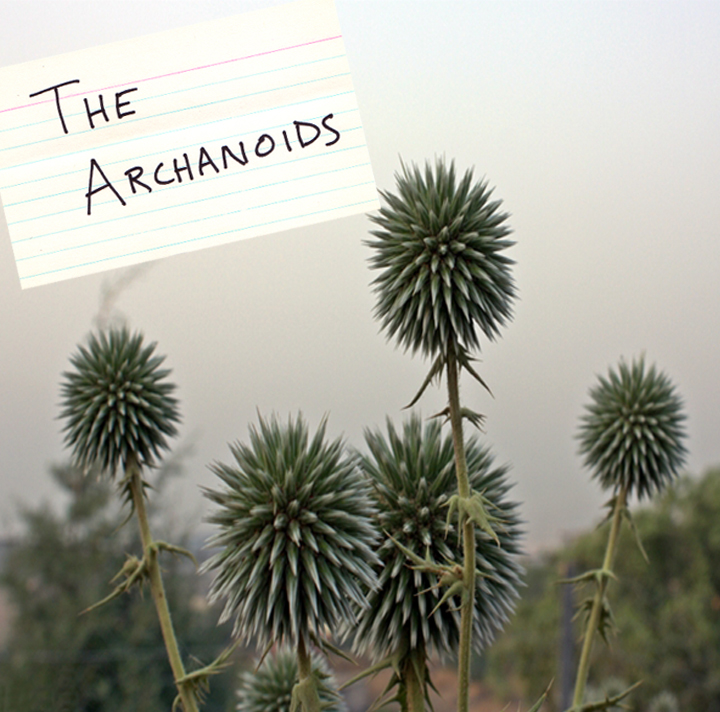 ABOUT MATHEW TIMMONS

Mathew Timmons is General Director of General Projects in Los Angeles. His works include CREDIT (Blanc Press) an 800 page full color, large-format, hardbound book, and Lip Service, a chapbook published by Slack Buddha Press. The New Poetics from Les Figues Press, Sound Noise from Little Red Leaves, The Archanoids an album of solo and collaborative sound poetries from Pleonasm Music, and his micro-book collaboration with Marcus Civin, a particular vocabulary from P S Books, are forthcoming. His work may be found in various journals including P-Queue, Holy Beep!, Flim Forum, The Physical Poets, Out of Nothing, Mammut, Area Sneaks, Try, Or, Emohippus and Luvina. His art writing may be found in Artweek, Artillery, ArtSlant, The Magazine and X-TRA. He is the editor of Insert Press and co-curates Late Night Snack (with Harold Abramowitz).?For more information about Mathew Timmons, click here www.generalprojects.blogspot.com
ABOUT THE ARCHANOIDS ALBUM
Composers (in the order they appear): Robert Darry, Mathew Timmons, Hugo Ball, Gertrude Stein, Christian Bök, Kurt Schwitters, Theodor Seuss Geisel, Luigi Russolo, Claude Gauvreau, Janine Armin, Giacomo Balla & F. T. Marinetti
Performers (in the order they appear): Robert Darry, Mathew Timmons, Sandy Ding, Harold Abramowitz, js makkos, Gary Barwin, Gregory Betts, Janine Armin, Amaranth Borsuk, Amina Cain, Allison Carter, Kate Durbin, Gabriella Jauregui, Stephanie Taylor, Donato Mancini & Christine Wertheim.
Remixes by last nights of paris. Tracks mixed by Patrick Navarre.

Programming / Audio Engineering of The Arc of Noise collaborative sound poem by Dan Richert.