Bring Football Back

by Anthony Carfello

November 5 – November 26, 2011
Come to the opening on November 5 from 6-9PM without going anywhere by calling (323) 843-4652.

ABOUT THE EXHIBITION

323 Projects is pleased to present Bring Football Back by Anthony Carfello. For this exhibition, Carfello investigates the intersection of sports, boosterism, politics, and participation with a work that invites viewers to engage with questions of just what it means to "develop" a city.
Farmers Field, named after Farmers Insurance Company, is the name of the recently proposed and legislated upon football stadium that developer AEG (Anschutz Entertainment Group) plans to build in downtown Los Angeles. The proposal for Farmers Field was presented in December 2010. In the eight months following, dozens of news articles were published touting the stadium's green credentials, its transit-friendliness, AEG's promise to also renovate the existing Convention Center next door, and the anticipated 10,000 jobs that Farmers Field would produce. By September 27, 2011, Gov. Jerry Brown had signed S.B. 292 into law, a bill that will expedite legal challenges to Farmers Field via the California Environmental Quality Act (CEQA), so that lawsuits regarding development must be settled within 175 days. As well, Brown also signed the "Jobs and Economic Improvement Through Environmental Leadership Act of 2011" (A.B. 900) that will expand the fast-track judicial review to other "leadership projects."
Now, when one visits FarmersField.com, they're told: "Farmers Field is coming to L.A. Support the stadium and sign up for updates on progress of the project." After adding one's email address to the claimed 60,000+ others, there is the opportunity to enter a postal address to receive a free bumper sticker, reading "Bring Football Back. FarmersField.com."
For 323 Projects, artist Anthony Carfello has produced hundreds of near replica bumper stickers reading "Bring Football Back. Farmers Field (323) 843-4652." These stickers will be handed out for free during the run of the exhibition, on location at the Convention Center, the Staples Center, the Nokia Theater, L.A. Live, and the Ritz Carlton as well as mailed to any person requesting one via contact@323projects.com.
Each day of the exhibition, a different reading of one of the previously published news articles on the stadium's progress will be available to hear, so that over the run of the show listeners can re-experience the proposed development's progress from its December 15 introduction through its challenges and lobbying efforts, from its speculative presentation to the City Council to its successful campaign for S.B. 292. To hear some of this audio see below.
Taken in part and as a whole, these articles provide a contemporary case study in the development of downtown Los Angeles, and, in their own way, form a small addition to the history of the media's role in urban land use planning in California.
323 Projects invites you to hear Bring Football Back by calling (323) 843-4652 or (323) TIE-IN-LA. The show is open all day and all night, every day of the week.

Articles read by Kathy Espaillat
ABOUT ANTHONY CARFELLO

Anthony Carfello's projects - organized events, installations, writings, performances - concern both contemporary exhibition situations and urban gathering spaces as catalytic sites: places that lead elsewhere, places that can instigate. By highlighting and utilizing the assumptions present in a given scenario, he attempts to refocus attention and encourage critical conversation of topics that might otherwise be understood as extrinsic. Carfello works in and out of Los Angeles, having presented at galleries and alternative spaces in U.S. cities and at cultural happenings abroad. For more information about Carfello's work visit tangooscarnovemberyankee.com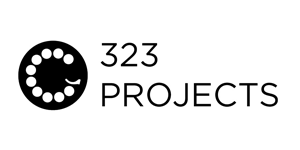 Check out some of the audio from the exhibition here: