323 Projects Presents JEFF&GORDON: Not at the Dinner Table

March 29 – May 24, 2013.

• Opening March 29 from 6-9PM. Come to the opening by calling (323) 843-4652.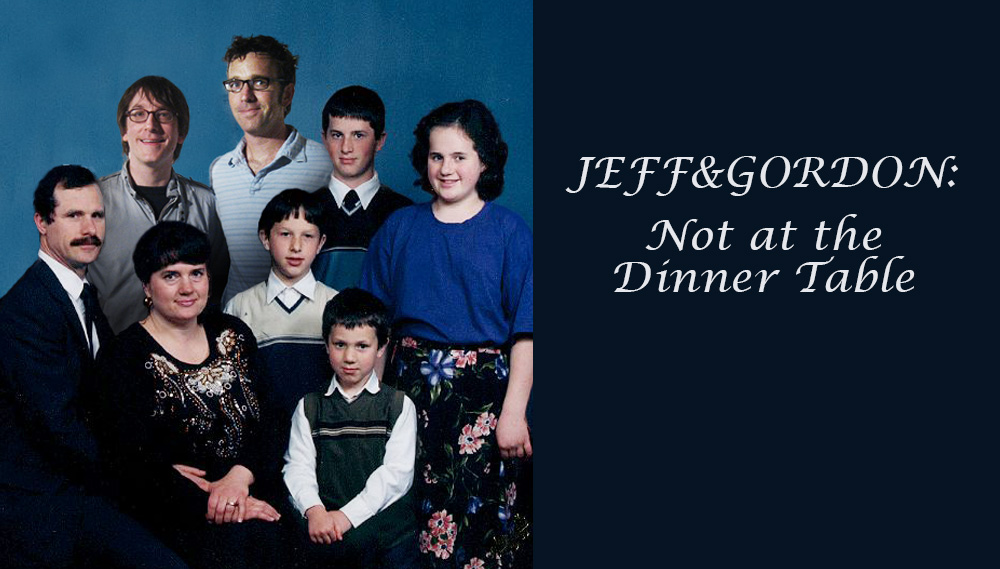 ABOUT THE EXHIBITION
During the duration of this exhibition artist team JEFF&GORDON invite you to listen to and/or record voice mail messages to that person in your life whose views are the polar opposite of your own. You know, that relative you bite your tongue for at family gatherings (and regret it when you don't), that friend you hide from online to avoid seeing yet another repellant post.
Call 323-843-4652, and leave a message speaking as though you were addressing that person. What would you say to try to make him see things differently, or see you differently? Or leave a message about the times you've tried talking with someone that disagrees with you. What worked? What didn't?
Messages left on the voice mail will be presented for other callers to listen to. So, in addition to getting some things off your chest, you will be contributing to an informal public archive. Maybe your message will change someone's point of view; maybe someone else's message will change how you talk with someone who disagrees with you. You will also be able to listen to JEFF&GORDON's helpful tips about "how to deal with people who don't agree with us."
And it doesn't have to stop there. JEFF&GORDON also invite you to share this project with none other than that person who is the inspiration for your message. "Hey Uncle Lou, there's something I'd like you to hear …"
323 Projects invites you to hear JEFF&GORDON: Not at the Table by calling (323) 843-4652 or (323) TIE-IN-LA. The show is open all day and all night, every day of the week.
ABOUT JEFF&GORDON JEFF&GORDON is the collaboration of Los Angeles based artists Jeff Foye and Gordon Winiemko. They have had solo exhibitions under their collaborative banner at Beyond Baroque Literary Arts Center, HAUS, the Santa Barbara Contemporary Arts Forum, and the UC Riverside Sweeney Art Gallery. Their show at the Sweeney, which explored the roots of the foreclosure crisis in the Inland Empire, was covered by Southern California Public Radio. They have exhibited at such venues as Angels Gate Cultural Center, Kristi Engle Gallery, Mark Moore Gallery, Perform Chinatown, the Laguna Art Museum, and the San Francisco Museum of Modern Art. In 2012 they were awarded the Investing in Artists grant by the Center for Cultural Innovation. Their "Our Jeff Gordon" project, where they take youtube videos of NASCAR driver Jeff Gordon, convert them to JEFF&GORDON videos, and put them back on youtube, is currently on hiatus.